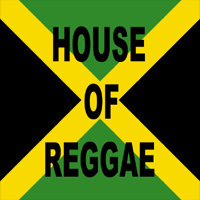 Today I am paying tribute to Frankie Paul, one of the legendary singers of the dancehall, who sadly passed away last month aged just 51 years old. But back in the 1980's and 90's he was a one man record machine as he recorded dozens of albums and hundreds of singles, and so I've picked out just a handful of his classics for the House of Reggae's Frankie Paul Special...
Pass The Kushengpeng
Give The Youth A Chance
Worries In The Dance
Do Good
King Champion
Alesha
Shub In
Cool Now King Jammy's
Sara
Tato
I Know The Score
The Real Score (w/ Bounty Killer)
Bring Yu Body Come To Me (w/ Buju Banton)
Wanna Be Your Friend
Pass The Dubplate
Log on to www.reggaeworldmusic.com every Friday between 8 - 10pm UK time to hear the House of Reggae live.