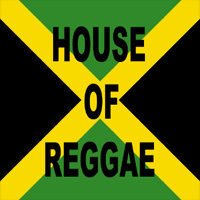 Welcome aboard. I am your conductor for the next hour as we embark upon another journey through the heart of fine Jamaican music, so please have your tickets ready for inspection for the House of Reggae's Railway Special...
Soul Brothers - Last Train To Skaville
Ken Boothe - The Train Is Coming
The Gladiators - The Train Is Coming Back
The Melodians - Last Train To Expo 67
The Ethiopians - Engine 54
The Wailers - This Train
Keith & Tex - Stop That Train
Scotty - Salvation Train
Dennis Brown - Westbound Train
U Roy - Train To The West
Dillinger - Riding Down Memory Lane
Errol Dunkley - Train To Zion
Junior Murvin - Roots Train
Trinity - Kendal Crash
John Holt - Last Train
Tenor Saw - Victory Train
Log on to www.reggaeworldmusic.com every Friday between 8 - 10pm UK time to hear the House of Reggae live.